Why would a creative company who produce both photography and video content consider an ISO9001:2015 for their business?

This is the question we've been asked over and over again. We don't believe we need an ISO9001 to affirm we produce great imagery, but as a customer centred company we do believe in continuous improvement for our company and most importantly our clients.

Coalesce is not a traditional agency. Even before Covid 19 we all worked remotely. Our office is virtual.

Our creative partners all operate their own successful businesses but when we collaborate we need a framework to ensure that client needs are meet and their expectations are exceeded.

We also need a space in which our creative partners can also build their own companies and become stronger together with peer support.
Our Quality Management System ensures the highest standards of customer service are consistently and uniformly provided. We operate in a continuous cycle of monitoring, evaluating and improving. Everything we do is customer focused and solution driven.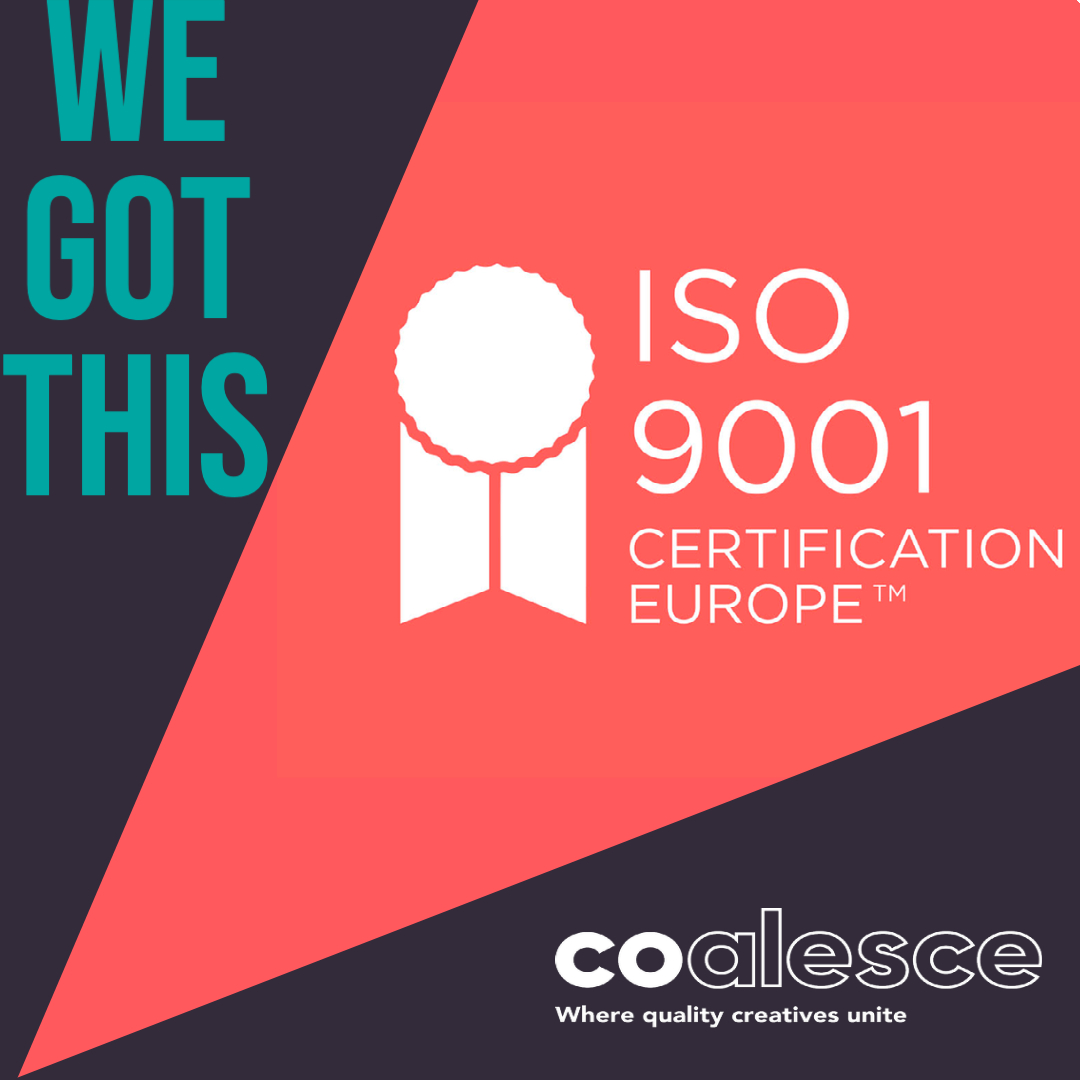 Our team have been amazing, rising to the challenge over the last 3 years and building the framework we work under. To be certified by Certification Europe and have all our hard work recognised is testament the work they've put in and gives us even more confidence to push forward and keep growing.